2/22/2019
The Deputy Speaker of the House of Representatives Nebojša Radmanović received in the inaugural visit the Ambassador of the People's Republic of China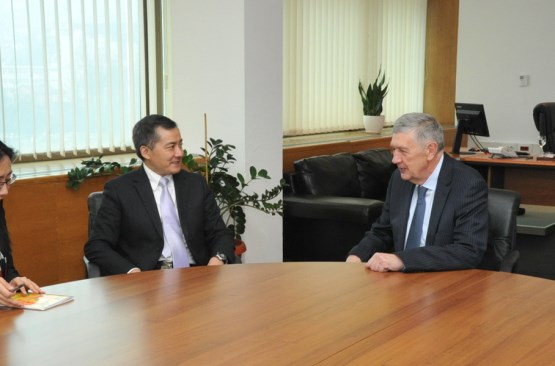 The Deputy Speaker of the House of Representatives of the Parliamentary Assembly of Bosnia and Herzegovina Nebojša Radmanović received today in the inaugural visit the Ambassador of the People's Republic of China Ji Ping.
Expressing the welcome to the newly appointed Ambassador, Mr. Radmanović emphasized the good political and economical cooperation between two countries.
During this meeting, there were talks about large number of current projects in Bosnia and Herzegovina implemented by Chinese partners and investors related to the construction of road infrastructure and energy facilities.
The interlocutors emphasized the desire for further progress of bilateral relations, as well as for improvement of economic cooperation between two countries in the mutual interest. (the end)
PRESS
CONTACT

Public relations department