11/20/2018
Member of the Delegation of the Parliamentary Assembly of BiH in IPU Predrag Kožul in Jerusalem participates in the Seminar on the Implementation of Sustainable Development Goals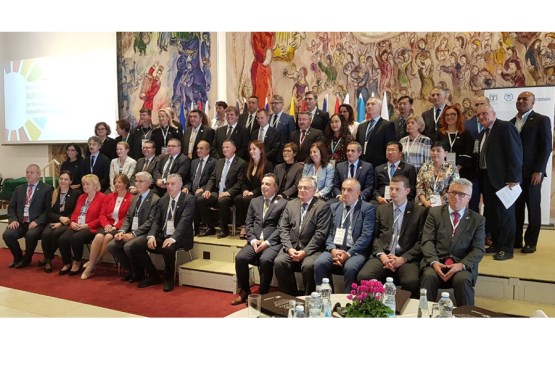 Member of the Delegation of the Parliamentary Assembly of Bosnia and Herzegovina in the Inter-Parliamentary Union (IPU), Predrag Kožul, participated in the Seminar on Parliamentary Co-operation aimed at achieving Sustainable Development Goals, which began today in Jerusalem.
The aim of the two-day seminar, jointly organised by the Knesset of Israel and the Inter-Parliamentary Union (IPU), is to enable parliamentarians to share experiences and engage in comprehensive discussions on ways to meet the Sustainable Development Goals (SDGs) by 2030.
At the beginning of the seminar, parliamentarians from 20 countries of the Southeast Europe and East Asia were addressed by the President of the Knesset of Israel, Yuli Yoel Edelstein, President of IPU Gabriela Cuevas Barron, and Demetris Syllouris, President of the House of Representatives of the Parliament of Cyprus, who pointed out there is not much time left until 2030 and that the world must, by fulfilling the SDGs and Agenda 2030, unite and work together to meet the challenges of today, such as migration, water scarcity, and the development of the economy and technology in order to reduce poverty and unemployment.
Leading parliamentarians of the IPU, both Israel and Cyprus, also warned that without meeting the sustainable development goals there would be no peace in the world, and called for the establishment of bilateral and regional political and economic co-operation among IPU Member States, especially in terms of investment infrastructure, technological development and innovation.
During the four-session of the seminar, parliamentarians learned about the programme of sustainable development goals and projects for the implementation of Agenda 2030 through the promotion of science, technology and innovation, as well as the results that parliaments have achieved, through mutual co-operation, in pursuit of implementation of the Sustainable Development Goals. (End)
PRESS
CONTACT

Public relations department