5/27/2022
Deputy Chairman of the Delegation of the PABiH to the OSCE PA, Halid Genjac, participates in a Conference on the Role of National Parliaments in Combatting Corruption in Cyprus.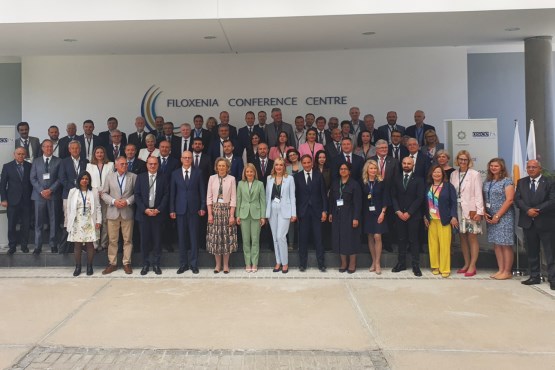 Deputy Chairman of the Delegation of the Parliamentary Assembly of Bosnia and Herzegovina to the OSCE Parliamentary Assembly (OSCE PA), Halid Genjac, is participating in the conference on the role of national parliaments in combating corruption, which began today in Nicosia, Republic of Cyprus.
For the first time after three years of the pandemic and online contacts, the two-day conference in Nicosia was an opportunity for parliamentarians from the OSCE Member States to discuss live an important topic such as the fight against corruption through the activities of the highest legislative institutions.
The two-day conference was opened with introductory addresses by the President of the House of Representatives of the Parliament of Cyprus, Annita Demetriou, the OSCE PA President, Margareta Cederfelt as well as the OSCE PA Vice President and the Special Representative on Fighting Corruption, Irene Charalambides.
Other high-ranking officials of the Republic of Cyprus and OSCE PA also participated in the discussion, which was divided into three sessions. During the first day of the conference, the role of state parliaments in preventing and fighting corruption was discussed, as well as examples of good practice in adopting key policies to prevent corruption and encourage transparency and accountability.
Tomorrow, the participants of the conference will also discuss the contribution of independent institutions and media in the prevention and fight against corruption. (end)
PRESS
CONTACT

Public relations department